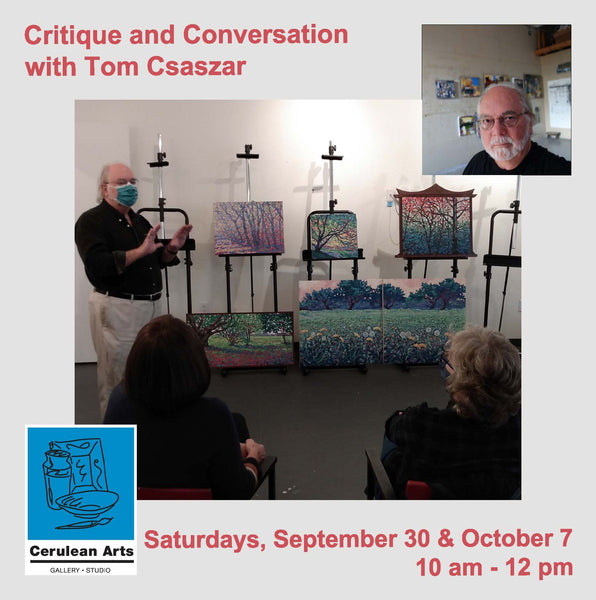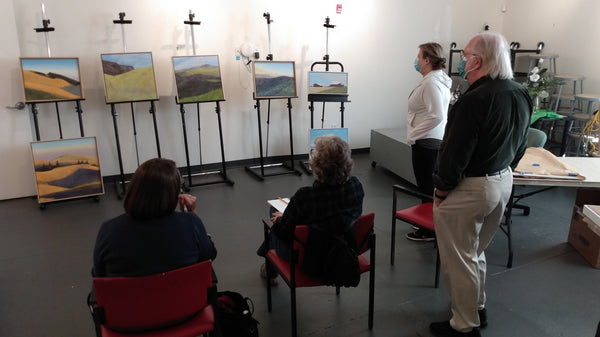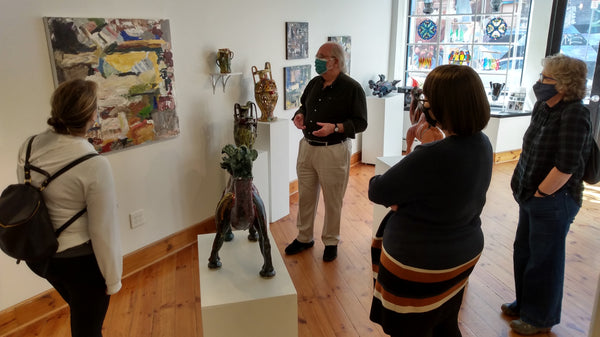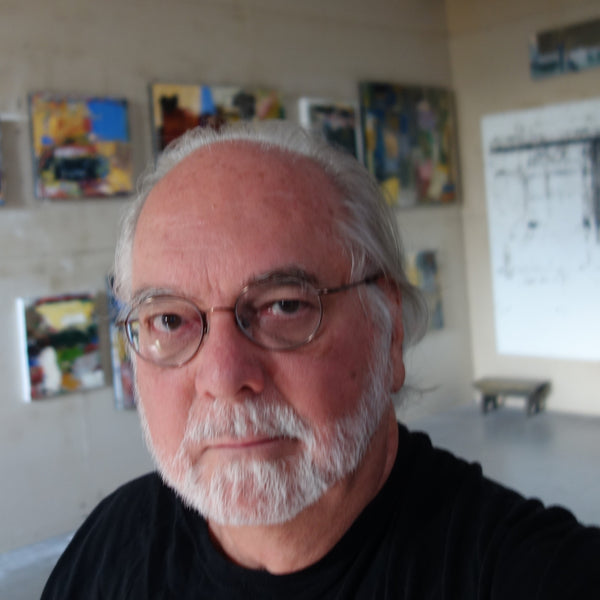 Critique and Conversation with Tom Csaszar
Engaging Contemporary Art: Speaking with What is Seen
The dialogues we have with works of art reveal and define our own stances in relation to seeing the world, in relation to seeing works of art made by others, and in relation to seeing works of art made by ourselves. Our dialogues may expand into larger themes, or stay rooted in one or two specific, concrete narratives, themes, or memories of ourselves in the world. The expanded view of art of the last twenty-five or thirty years also engages the cultural contexts of these works, as well as the various
traditions that remain active in them.

Join artist, writer and educator Tom Csaszar for this combination live Zoom discussion on contemporary art and in-person group critique.  Meet online the first week and consider a range of works from different places and times periods. Contemporary artists for consideration include Julie Mehretu, Kerry James Marshall, Salmon Toor, Cecily Brown, Anselm Kiefer and more.  You are also welcome to share and discuss works of art you have seen or work that you are making yourself.  Gather in-person at Cerulean Arts the second week for a group critique and discussion of how our own artwork fits the contemporary sphere.  

View/download reading and image lists and critique instructions
View/download the Cerulean Arts Class & Policy Guide
Dates:  2 weeks, Saturdays, September 30 (online) & October 7 (in-person), 2023
Time (September 30):  10 a.m. - 12 p.m. 
Time (October 7):  10 a.m. - 1 p.m.
Fee:  $125 
Register by: September 22 (space is limited) 

** Sign up with a friend and receive 10% off both registrations. Use discount code F23Class7 at checkout.

An artist, writer, and lecturer based in Philadelphia, Tom Csaszar has been on the graduate faculties of the University of the Arts and the Pennsylvania Academy of the Fine Arts for over twenty years. He has written numerous pieces over the last twenty-six years for The Journal of Art, Artnews, Art in America, American Crafts, The New Art Examiner, Sculpture, Title Magazine.com, Artcritical.com and various gallery catalogues. His paintings have been shown regionally and locally for over thirty-five years. A Contributing Editor of The New Art Examiner from 1993 - 2001, he is a member of the International Association of Art Critics, and the College Art Association. He has developed and taught seminars in graduate programs at the University of the Arts and the Pennsylvania Academy of the Fine Arts since 2000.